Management Systems Audits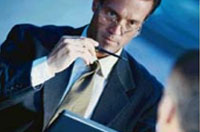 Gone are the days when business improvement focused only on the financial dimension of the organisation and the analysis of accounting ratios. Stiffer competition and globalisation has increased the need for competitiveness which means that organisations cannot focus only on the financial aspect of the organisation but need to look at the business holistically and measure all the different functions of an organisation.
This has led to the ever growing importance of Management systems audits.
This enables the organisation to identify areas for improvement and improve efficiency and performance in every area of the organisation and hence become more competitive.
We carry out internal audits of all the functions /departments of your organisation against: