Customer Care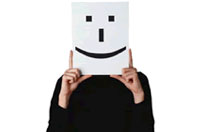 Are you sure that your customers are happy with the service you provide? – what do they tell their friends and family about your service?
It's well known that a single dissatisfied customer usually tells from 5-15 other people about their dissatisfaction. And some of these speak to others. That means that losing even one customer can result in negative word-of-mouth involving up to a hundred or more people. Losing many customers because of dissatisfaction can result in thousands of potential customers getting a negative earful about your business. Can your organisation afford to lose so much money?
Customer care is one of the keys to success of any business particularly in the service industry and clients need a certain level of comfort that the organisation they are dealing with cares for its customers and guarantees good service levels.
However there is more to customer care than just setting up a customer helpdesk or email address. An employee culture that embraces customer care, proper organisational structures and policies are all important factors for customer care.
We can help organisations:
Identify their customer care requirements
Set up a customer care infrastructure
Set up its processes
Train its people
Introduce processes to ensure that customer feedback is always sought, collected, analysed and acted upon
Measure customer care
Improve customer care levels