ISO 9001
We were one of the first consultants in Malta, way back in 1995, to assist service organisations introduce ISO 9001, when this standard was still a fairly new concept in Malta.
Implementation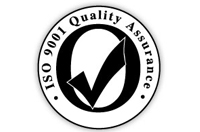 Standards have proven to be a very effective method of achieving and maintaining good quality of service and high levels of customer satisfaction.
The ISO 9001 international standard is so widespread today that it has become an implicit requirement for those organisations who want to grow their local and international business.
By taking an active role and hands on approach, we will assist your organisation to develop a quality management system in accordance with the ISO 9001 standard including:
Process review and procedure documentation
Organisation internal analysis
Gap analysis
Strategic planning and objective definition
Internal management systems audits
Employee training
Handholding up to and after certification audits
Maintenance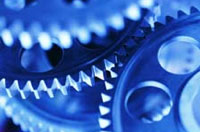 More than 90% of organisations in Malta are micro and small enterprises employing less than 10 people which means that they probably do not have dedicated staff to focus on the maintenance of their ISO 9000 quality management system and ensure that certification is maintained.
One of the benefits of ISO 9001 is that it can be audited, the results of which are a very good management tool highlighting areas for improvement before it is too late.
We can take care of all your ISO 9001 quality management system maintenance and internal auditing requirements.
Acting as an independent auditor, we are in the favourable position of not being involved in the day to day activities of your organisation which means we can give you objective 'out of the box' advice.